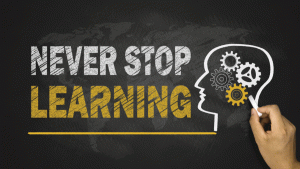 Below is a list of our more recent Guest Speakers.
One of the benefits of being a member of Rotary is the opportunity to listen to a fascinating array of Guest Speakers who visit most weeks.
Listening and learning from those pre-eminent in their field, provides a rare opportunity to gain a more in-depth and often very entertaining perspective of a broad range of topics.
Presentations last 15-20 minutes followed by question time and an opportunity to meet the guest afterwards. Reviews of past presentations and recent club activities can be found below.
We welcome visitors and new members – Contact Us for details.
Click on the Calendar links below to read the Newletter.
Maungakiekie Club Calendar
Event / Report Date
Activity
Speaker / Details
(6:00 pm Mon, 12th Feb, 2024 tbc)
(Club Meeting tbc)
(tbc)
(6:00 pm Mon, 5th Feb, 2024 tbc)
(Club Meeting tbc)
(tbc)
Mon, 29th Jan, 2024
(No Meeting)
Auckland Aniversary Day
(6:00 pm Mon, 22nd Jan, 2024 tbc)
(Club Meeting tbc)
(1st Club meeting of 2024 tbc)
HOLIDAY BREAK
6:00 pm Mon, 18th Dec, 2023
Club Meeting
Final meeting for 2023, Casual, Xmas gifts
6:00 pm Mon, 11th Dec, 2023
Club Christmas Party
(Location tbc)
6:00 pm Mon, 4th Dec, 2023
EVENT: School Awards Night
Haskell-Mckeever-Walls
Awards
6:00 pm Mon, 27th Nov, 2023
Club Meeting
25th Nov: 7-9AM Early Birds $20 entry; 9AM-5PM FREE entry.
26th Nov: 9AM-2PM FREE entry
EVENT: BOOK FAIR (All proceeds to club community projects)

Onehunga Community House, 83 Selwyn St., Onehunga.
6:00 pm Mon, 20th Nov, 2023
Club Meeting
Rotary Foundation: Bill Appleton
5:30 pm Mon, 13th Nov, 2023
BBQ
Building School, Onehunga High School
6:00 pm Mon, 6th Nov, 2023
Club Meeting
PDG Lindsay Ford & Alison Ford, Keith & Margaret Day: Membership evening
Newsletter NL150 30th October 2023
Club Meeting
Thornton & Campbell Williams: The Outward Bound Experience
Mon, 23rd Oct, 2023
(No Meeting)
Labour Day
6:00 pm Mon, 16th Oct 2023
Community Dinner
(All proceeds to Onehunga Eats)
Everybody Eats, 306 Onehunga Mall, Onehunga
Newsletter NL149 9th October 2023
Club Meeting
Adele Hall, Programme Coordinator Auckland & Northland, Rotary Youth Driver Awareness (RYDA).
Newsletter NL148 2nd October 2023
Club Meeting
Brent Bielby, Community Bike Hubs
Newsletter NL147 25th September 2023
Club Meeting
Club Forum
Newsletter NL146 18th September 2023
Club Meeting
Dillon Rungan, Dep. Principal, Epsom Normal School & Speech finalists
Newsletter NL145 11th September 2023
Club Meeting
Lara Fagan, Editor, Onehunga Community News
Newsletter NL144 4th September 2023
Club Meeting
Marcellin College, Maria Prescott, Principal. Head prefects
Newsletter NL143 28th August 2023
Club Meeting
Forum Night - Club Planning
25-26 August
Daffodil Day - Cancer Society
Collecting outside Onehunga Countdown
6:30 pm Mon, Aug 21
Movie Night Out - Charity Event
The Miracle Club, Lido Theatre, Mt Eden
Newsletter NL142 14th August 2023
Club Meeting
Dominique Bonn President of the Greenwoods Corner Epsom Business Association plus Michael Jones Rotarian from Olympia, USA
Newsletter NL141 7th August 2023
Club Meeting
Newsletter NL140 31st July 2023
Onehunga High School Annual Dinner
Principal Shameen Hayat
Newsletter NL139 24th July 2023
Senior Citizens Health and Retirement Living - Course
Dr Richard Busfield (GP, MB ChB) and Jeanette Thorne (ex-Physio).
Newsletter NL138 17th July 2023
Club Meeting
Maria Meredith,
Local Board Chair, Maungakiekie-Tamaki: Local Board Draft Plan
Newsletter NL137 10th July 2023
Club Meeting
Club Forum night
Newsletter NL136 3rd July 2023
Club Meeting
2023-24 RI Presedent's speech - Gordon McInally
Newsletter NL135 26th June 2023 Changeover Dinner
Club 2023-24 Changeover Dinner
Parkside Village
Newsletter NL134 19th June 2023
Club Meeting
Ellie Fletcher & Mikey McKillop: RYLA
Mon 12th June, 2023, 6:00pm
Dinner out
Everybody Eats, 306 Onehunga Mall
Mon 5th June, 2023
No Meeting
King's Birthday
Newsletter NL133 29th May 2023
Club Meeting
Joyce Deng: Outward Bound Course
Newsletter NL133 29th May 2023
Club Meeting
Derek Ion: Tonga Education
Newsletter NL131 15th May 2023
Club Meeting
Cat Levine: Well Being Project
Newsletter NL130, 8th May 2023
Club Meeting
Duncan McDonald: Growing Old and What to Do
Newsletter NL129 1st May 2023
Club Meeting
Dr Jayaraj: My life as a Rotarian
Fri 28th- Sun 30th April, 2023
District 9910 Annual Conference
Alexandra Park, Epsom
Tues 25th April, 2023, 11:00
Epsom ANZAC Ceremony
Marivare Reserve, Epsom
Mon 24th April, 2023, 6:00pm
No Meeting
(Day before ANZAC Day)
https://www.rotarymaungakiekie.org.nz/wp-content/uploads/2023/05/Newsletter-NL128-17th-April-2023.pdf
Club Meeting
(TBC)
Mon 10th April, 2023.
No Meeting
Easter Monday
Newsletter NL127 3rd April 2023
Club Meeting
Sean Marston: $$Notes for Nepal
Newsletter NL126 27th March 2023
Club Meeting
Don Allan: Onehunga Community Policing
Sat 25th March, 2023, 12:00pm
The Big Mission Home - fundraising walk
Onehunga Cafe tbc
Newsletter NL125 20th March 2023
Club Meeting
Nancy Nielsen: Retirement Village Living
Newsletter NL124 13th March 2023
Club Meeting
2023 Summer Science School Report from 3-students
Sat 11th March, 2023, 08:30am - 10:45am
International Womens Day Breakfast
Wynyard Pavillion, 17 Jellicoe St, Auckland CBD
Newsletter NL123 6th March 2023
Club Meeting
Heni Goldsmith: Th Shaamed Life of a Maori Girl
Newsletter NL122 27th February 2023
Club Meeting
Phil Aish: FFL Waikato Tractor Trek Report
24-25th February, 2023
Club Activity
Big Heart Appeal, Countdown Onehunga
23rd February, 2023, 6:30pm
State of the Nation ACT Party- Charity Dinner
Sorrento in the Park Resturant, Cornwall Park
Mon, 20th February, 2023, 6:00pm
Club Meeting
Bowls evening (no Meeting)
Sun, 19th February, 2023, 6:00pm
Summer BBQ
At: Lex & Mavis, Patamahoe
16 & 17 February, 2023
SHADES Concert
Q Theatre, 305 Queen Street
Mon, 13th February, 2023, 6:00pm
Club Meeting (and Tractor Trek Starts - Waikato)
Mon, 6th February 2023
No Meeting
Waitangi Day
Mon 30th January, 2023
No Meeting
Auckland Aniversary
Mon 23rd January, 2023, 6:00pm
Club Meeting
Dany Miller- Kareko: Onehunga Libarary and Oranga Hubs Manager
Sun 15th January, 2023, 11am
Summer BBQ & Pool Party
At: Craig and Judith Jones', Tawharanui Peninsula
Mon 19th December 2022, 6:00pm
Christmas Party & 70s Draw
Sorrento Resturant, Cornwell Park Domain.
Mon 12th December 2022, 6:30pm
Last Meeting of the Year
Informal gathering
Mon 5th December 2022, 6:00pm
School Awards Night
The 2022 McKeever, Haskell, Wall Student Awards
Mon 28th November 2022, 6:00pm
AGM
Mon 21st November 2022, 6:00pm
Club Meeting
Laurie Mead. Sailing the North West Passage.
Mon 14th November 2022, 6:00pm
Club Meeting
1. Frank Parker: New Zealand Warbirds
2. Espom Normal School: Speeches.

Mon 7th November 2022, 6:00pm
Club Meeting
1. Shelly Green & Heather McLeish Laura Fergusson Trust
2. Royal Oak Intermeditate School: TOM Canberra Report
Mon 31st October 2022, 6:00pm
Club Meeting
Judy Lawley (ADG) Polio and All That
Mon 24th October 2022
No Meeting
Labour Day
Newsletter NL113 17 Oct 2022
Club Meeting
Stephen Lasham & Jim Jackson: Manukau Harbour
Newsletter NL112 10 Oct 2022
Club Meeting
Ana Ika: State of the Nation - Measuring the Social Progress of Aotearoa
Newsletter NL111 03 Oct 2022
Club Meeting
Trish Gribben: The Rose Charty
Mon, 26th September 2022
No Meeting
Public Holiday to mark the passing of Queen Elizabeth II
Newsletter NL110 19 Sept 2022
Club Meeting
Helen Charles: Tripping the South Island
Newsletter NL109 12 Sept 2022
Club Meeting
Paul Jarman: Tree Planting
Newsletter NL108 05 Sept 2022
Club Meeting
Rob Bloch: Motor Neurone Disease
Newsletter NL107 29 August 2022
Club Meeting
David Anstice: Free Legal Service
Newsletter NL106 22 August 2022
Club Meeting
District Governor Matthew McLeod with Assistant District Governor Judy Lawley
Newsletter NL105 15 August 2022
Club Meeting
Committee Planing Evening
Newsletter NL104 8 August 2022
Club Meeting
Angus Macdonald - New Hope
Newsletter NL103 1 August 2022
Club Meeting
Tony Walker - The Future is Cloudy
Newsletter NL102 25 July 2022
Club Meeting
Our year ahead - community service projects
Newsletter NL101 20 July 2022
Hillsborough, Lynfield and Mount Roskill Rotary Club
Location: Maungakiekie Golf Club
Address: 5 Anita Ave, Mt Roskill, Auckland
Time: 6:30 pm for 7 pm start
Newsletter NL100 11 July 2022
Club Meeting
5-minute speakers. New Club members: Phil Aish, Rhett Stephens
Newsletter NL99, 4 July 2022
Club Meeting
Chris Campbell, Real Estate Institute

Newsletter NL98 27 June 2022
2022/23 Club Changeover Night
Location: Parkside Village Cafe
(formerly Selwyn Heights), 42 Herd Rd, Onehunga
Newsletter NL97 - 20 June 2022
Club Meeting
Board members: 5-minute explainers
Newsletter NL96 13 June 2022
Dinner evening: Yr12 students, Onehunga High School
School location: 24 Pleasant Street,
Onehunga
Mon, 6th June 2022
No meeting
Public Holiday
Newsletter NL95 30th May 2022
4:30pm: Board Meeting
6:00pm: Club Meeting
Deborah Fletcher, club's 2022 RYLA attendee
Newsletter NL94 23rd May 2022
Club Meeting
Don Allan, Onehunga Community Constable
Newsletter NL93 16th May 2022
Club Meeting
Rachel Blundell: Communications and Engagement Manager for CRL Link Alliance & Gerry Goodwin: Assurance Manager Tunnels & Stations, City Rail Link Ltd.
Tues 10th May 2022, 6:00pm
New member interest meeting.
Onehunga Community House, 83 Selwyn Street. Doors open 5:30pm
Newsletter NL92 9th May 2022
Club Meeting
Newsletter NL91 2nd May 2022
Club Meeting (Meet at Royal Oak Bowls location, as normal)
QUIZ Night! Bring a pen
Tues 26th April, 4:30pm
Board meeting
Parkside Village Café formerly Selwyn Heights
(Mon 25th April 2022 - ANZAC Day)
No meeting
Public Holiday
(Mon 18th April 2022 - Easter Monday)
No meeting
Public Holiday
Newsletter NL90 11th April 2022
ZOOM: Club Meeting
Bernie Smith: CEO
Subject: Monte Cecilia Housing Trust.
11am-1pm, 9th April 2022
Onehunga's Big Clean Up
Meet at: Onehunga Bay Reserve, Beachcroft Ave, Onehunga
Newsletter NL89 4th April 2022
ZOOM: Club Meeting
Iain Hook: Maungakiekie Songbird (Bringing the dawn chorus back to Maungakiekie)
Newsletter NL88 28th March 2022
ZOOM: Club Meeting
Neville Lane: SeniorNet
Newsletter NL87 21st March 2022
ZOOM: Club Meeting
George Arulanantham: "This is my Life"
(March)
Members deliver Child Cancer Foundation appeal flyers to Onehunga & One Tree Hill letterboxes
Thanks to organiser: Peter Mayow
Newsletter NL86 14th March 2022
ZOOM: Club Meeting
Rod Kestle: Feelings For Life Charity - 2022 Tractor Trek and Stuff!
Newsletter NL85 7th March 2022
ZOOM: Club Meeting
Jeanette Thorne: Community Gardens

Newsletter NL84 28th February 2022
ZOOM: Club Meeting
Peter Garnett - ROMAC (NZ Regional Chair and PDG)
Newsletter NL83 21st February 2022
Club Meeting
Phil Sai Louie: Auckland Place Names
Newsletter NL82 14th February 2022
Club Meeting
Club Forum night Future Change Decisions
(7th Feb, 2022 - Waitangi Day - Public Holiday)
No meeting
Public Holiday
(31st Jan 2022 - Auckland Aniversary - Public Holiday)
No meeting
Public Holiday
Newsletter NL81 24th January 2022
Club Meeting
Elizabeth Fahey (Founder: The Next Chapter) - Managing Change
Newsletter N L80 17th January 2022
Club Meeting
Mamea Wilson: To Onehunga Return. (First meeting for 2022)
Newsletter NL79 20th December 2021
Club meeting
Informal meeting (last for 2021)
Newsletter NL78 13th December 2021
Club Christmas Function
Host: President Robin Hulford.
Venue: Royal Oak Bowling Club (Vacc Certs Required)
Newsletter NL77 6th December 2021
Club meeting (Zoom)
AWARDS NIGHT: Robin & Deidre
Newsletter NL76 29th November 2021
Club meeting (Zoom)
President Robin Hulford: AGM
Newsletter NL75 22nd November 2021
Club meeting (Zoom)
Barry, Quentin & Tony: The Mangere Bridge Project
Newsletter NL74 15th November 2021
Club meeting (Zoom)
Keith Quinn: 5 Minutes Each Way
Newsletter NL73 8th November 2021
Club meeting (Zoom)
David Downs: A Mild Touch of Cancer
Newsletter NL72 1st November 2021
Club meeting (Zoom)
Judge Stan Thorburn: Judging
25 Oct 2021
(No meeting)
Labour Day
Newsletter NL71 18th October 2021
Club meeting (Zoom)
Cat Levine: Te Tai Tokerau Wellbeing Project
Newsletter NL70 11th October 2021
Club meeting (Zoom)
Viv Beck: "Heart of the City" (CEO)
Newsletter NL69 4th October 2021
Club meeting (Zoom)
Members: Rob Lyons, Tony Rayner
Newsletter NL68 27th September 2021
Club meeting (Zoom)
Members: Paul Jenner, Brian Williams, Lloyd Albiston
Newsletter NL67 20th September 2021
Club meeting (Zoom)
The Rt. Hon. Sir Anand Satyanand: Being Governor General
Newsletter NL66 13th September 2021
Club meeting (Zoom)
Beyond Water - East Africa: Sharon Crean
Newsletter NL65 6th September 2021
Club meeting (Zoom)
Club member updates
Newsletter NL64 30th August 2021
Club meeting (Zoom)
Club name discussion
23 Aug 2021
(No Club Meeting)
(Level 4 COVID-19 Lockdown)
16 Aug 2021
Club meeting
Rise up Academy: Sita Sulupe - Principal
09 Aug 2021
Club meeting
History vs Heritage: Greg Smith
02 Aug 2021
FUND RAISING EVENT
Charity Dinner at: Everybody Eats, Onehunga Mall
26 Jul 2021
Club meeting
Onehunga High School, Head of History, Elliot Moka
19 Jul 2021
Club meeting
National Bowel Screening: Mathew Wallace & Anthony Petera
12 Jul 2021
Club meeting
RC Strategic Plan 2021: President Robin
05 Jul 2021
Club meeting
RC District Governor: Grant & Sarah Smith
28 Jun 2021
2021 CHANGEOVER DINNER
Dinner at: Selwyn Heights Village
21 Jun 2021
Club meeting
IHC in the Community: Joseph Mayes
14 Jun 2021
Club meeting
ACT Political Party: Karen Chhour
07 Jun 2021
(No meeting)
Queens Birthday
31 May 2021
Club meeting
Business and Stress: Linda Walls - Consultant
24 May 2021
Club meeting
Public Health Issues: Dr Simon Thornley
17 May 2021
Club meeting
Drowning Prevention: Maddison Chang
10 May 2021
Club meeting
Book Fair Report: Robin Hulford
03 May 2021
Club meeting
Fire Protection and Safety: Blair Rowlings
26 Apr 2021
(No meeting)
Anzac Holiday
19 Apr 2021
Club meeting
Shipwrecks in NZ: Neil Reid/Bill Grayson
17 Apr 2021
BOOK FAIR
Community Fund raising event: 17&18 Apr
12 Apr 2021
PROJ PREP
Onehunga Book Fair
05 Apr 2021
(No meeting)
Easter Monday
29 Mar 2021
Club meeting
Onehunga High School
22 Mar 2021
Club meeting
Called to Write: Claire Burt
15 Mar 2021
Club meeting
Artificial Intelligence: Bradley Scott
08 Mar 2021
Club meeting
Oranga School and Rotary: Bridget Lummis
01 Mar 2021
Club meeting
NZ Fire Service: Blair Rowlings
22 Feb 2021
OPEN FORUM
15 Feb 2021
(No Club Meeting)
(Level 4 COVID-19 Lockdown)
14 Feb 2021
CLUB BBQ
BBQ at Lex and Mavis -to be confirmed
08 Feb 2021
(No meeting)
Waitangi day
01 Feb 2021
(No meeting)
Auckland Anniversary Day
25 Jan 2021
Club meeting
Forensic Science: Ian Calhaem
18 Jan 2021
CASUAL NIGHT
INVITE NEIGHBOURING CLUBS
11 Jan 2021
(No meeting)
04 Jan 2021
(No meeting)
28 Dec 2020
(No meeting)
21 Dec 2020
Christmas Break Up
14 Dec 2020
Christmas Party
07 Dec 2020
AWARDS NIGHT
30 Nov 2020
ANNUAL GENERAL MEETING
23 Nov 2020
Club meeting
Kidz need Dadz: Brendon Smith
16 Nov 2020
Club meeting
Committee Meetings
09 Nov 2020
Club meeting
Selwyn Foundation: Gary Smith CEO
02 Nov 2020
Club meeting
Your Life in Rugby and Beyond: Sir Michael Jones
26 Oct 2020
(No meeting)
Labour Day
19 Oct 2020
FUND RAISING EVENT
Charity Dinner at: Everybody Eats, Onehunga Mall
12 Oct 2020
Club meeting
Nursing in Challenging Areas: Rev. Barbara Walker
05 Oct 2020
Club meeting
OKE School Gardens: Paul Dickson
28 Sep 2020
Club meeting
Motorhome Industry: Chris Cunard
23 Sep 2020
Membership Interest meeting
21 Sep 2020
Committee Meetings
14 Sep 2020
Club meeting
07 Sep 2020
Club meeting
What are young people thinking: Onehunga High School
31 Aug 2020
Club meeting
Community Policing: Constable Don Allan
24 Aug 2020
Club meeting
DG Presentation - Video and Q and A: Elaine Mead
17 Aug 2020
Club meeting
MP for Maungakiekie: Denise Lee
10 Aug 2020
Club meeting
Angel Investing for Start up Business: Craig Brown
03 Aug 2020
Club meeting
Medicine and Skin Care: Anthony Tam
27 Jul 2020
Club meeting
A Day in the life of a School Chaplain: Rev Gareth Walters
20 Jul 2020
Committee Meetings
13 Jul 2020
Club meeting
Labour List MP: Priyanca Radhakrishnan
06 Jul 2020
Club meeting
Kidz Need Dadz: Brendon Smith
Maungakiekie Club Calendar