Mental Health is particularly prevalent in Northland –  Rotary is providing a helping hand. The initiative is to enable children to be more resilient and better cope with the stresses of life today.
The Rotary Club of Onehunga One Tree Hill and Rotary District 9910 is well on the way of gaining a Rotary Foundation Global Grant to fund a three-year initiative.
PROJECT UPDATES
Fundraising:  achieved
RCOOTH club     $   50,150
District funding  $ 578,000
Total raised     $ 628,150 
Project stage: Cat Levine will to start visiting Whangarei District Schools from February 2022
BACKGROUND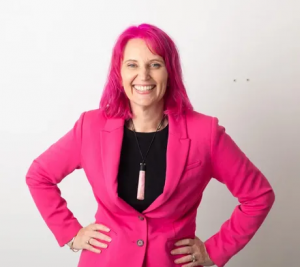 Rotary is sponsoring and working with Cat Levine to help her deliver her "Think and Be Me" messages to schools in Tai Tokerau. Tai Tokerau is the northernmost education region of New Zealand. The region includes the Far North and Kaipara Districts, as well as urban Whangarei and semi-rural Marsden and Ruakaka.
1-Introduction.mp4 from Stephen Wheeler on Vimeo.
In September 2021 Feelings for Life Charitable Trust was launched by Cat to enable businesses and individuals to help fund Cat's presentations to schools. Many schools find funding the well-being of their pupils near impossible. Cat's presentations are a great way to set tamariki (children) up to understand their feelings. The Trust provides a mechanism for the Corporate sector and kind individuals to give back to the community.
information Video from Stephen Wheeler on Vimeo.
Project information
The project idea was conceived by a member from the Rotary Club of Onehunga One Tree Hill. Due to the size of the project it has been handed over to the Rotary District 9910 project team to manage.
Rotary District 9910 Project Manager: Keith Day, email: krday@outlook.com
Project funding
Project funding will primarily come from Rotary itself along donations from business and individuals.
Initial funding has been kicked of by the Rotary Club of Onehunga One Tree Hill who are donating $50,000. Rotary New Zealand through use of its District Designated Fund (DDF) are working with The Rotary Foundation for addition funding.
YOUR DONATIONS WOULD BE GREATLY APPRECIATED:
Rotary Bank Account: 02 0400 0009047 04
Code:                        Tai Tokerau
To receive a tax receipt:
Please email Bruce Murdoch (Treasurer) at bbmurdoch@xtra.co.nz
Include your:
Name
Address
Contact number