Te Whakaroa Tangata, is one of the key programmes the Rotary Club of Onehunga – One Tree Hill is sponsoring this year, championed by club member Bill Grayson.
The following is an update from the programme:
We hope you and your whānau are keeping well and have had a great start to the year. 
Thank you so much for partnering with Te Whakaora Tangata and journeying with our community to see hope and transformation in the whānau we work with. 
Despite the ongoing changes and challenges of the current environment, our first Family Restoration Course of the year kicked off in February in the Far North. In Auckland, we are halfway through our first Family Restoration Course of the year. 108 whānau have already been reached through our programmes this year, and we can't wait to see more families find freedom, healing and hope.
We are also excited to be running the very first Free Woman – Emotional Healing Conference next month. Free Woman is a one-day event aimed at bringing hope, restoration, and freedom to vulnerable wāhine in the Far North. 
Far North Family Restoration Course Graduation
Above: Graduation Celebration for our Far North Family Restoration Course, Term 1 2022
As a young kid, my parents split up, there was a lot of alcohol, drugs and then I was in boys' homes, then prison until my thirties. I'm 45 now. Coming here was a good thing. I've been in many programmes, and none have worked for me. There are so many programmes that I can't count, from my early teens to my late thirties. I came in here, and it opened up my eyes to see the root problem from my past. And I couldn't see that before I started this programme.
(Father of 2, Far North Family Restoration Course Graduate).
.
.
South Auckland Family Restoration Course
With the current Covid framework and restrictions, we have been able to continue to deliver the course. Our first South Auckland course of 2022 is running now, and our whānau will be graduating on Friday, the 25th of March. 
Partner with us to help vulnerable families get the help needed to take steps towards a better future:

Donate Now
Free Woman – Emotional Healing Conference
In the Far North, we work with many vulnerable women struggling with depression, drug and alcohol abuse, domestic violence, suicide, sexual abuse, and family breakdown. 
Click the video below to view our trailer for our upcoming Emotional Healing Conference for wāhine in the Far North.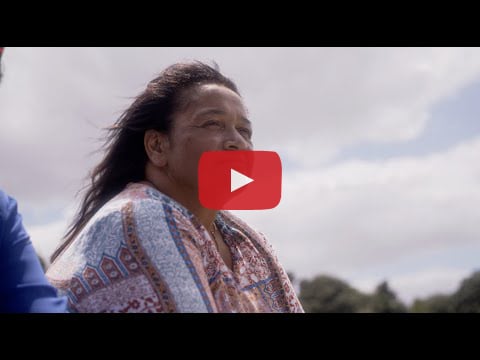 The conference will be held on Saturday the 30th of April in Kaitaia. Many of the whānau in the Far North live in rural and remote areas, so offering a one-day event allows us to reach so many women who don't have great access to help and resources so that they can join and find the hope and freedom they need for themselves and their whanau.
Te Whakaora Tangata currently receives no government funding. We are a registered charitable trust, and we rely on the generosity of caring New Zealanders to sustain and grow our work. If you'd like to support this work, please click here.
Thank you so much for your commitment and support of our community. Stay safe, and please get in touch if you have any questions or would like to chat further about our work.
Ngā mihi,
Shawn Reddy,
CEO