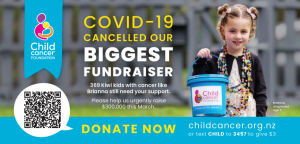 The Rotary Club of Onehunga – One Tree Hill members, haven't let COVID-19 get in its their way assisting with this year's Child Cancer Foundation appeal.
The club has supported the street appeal for a number of years and last March collected over $1,800 from the good folk outside Countdown Onehunga.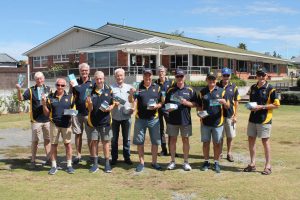 This year when members heard COVID-19 was preventing the usual bucket collection, they decided to donate $300 and help out further by posting 7,000 Child Cancer Foundation flyers into local letterboxes. The flyers contain details on how to donate $3 by texting CHILD to 3457 (or to donate more visit childcancer.org.nz). 
Big thanks to Peter Mayow who led the initiative and organised us all.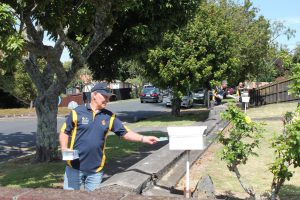 If you're not sure how to donate by TEXT, it's easy, try it! >>>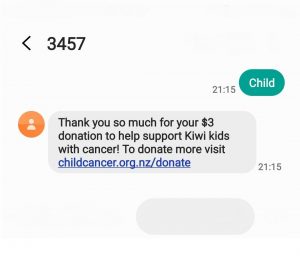 On any mobile, select

new text message.

Type

3457

as the recipient's mobile number, 

Type

Child

in the message box.

Hit

Send.

You will immediately receive a text reply

(see  left).

$3 will automatically be added to your next mobile bill or deducted from credit in a prepaid mobile account.